I call upon this second graduating class to go out into your professions knowing that you have received a quality education that will help you to be successful. More importantly, LIU sends you out asking God's blessings on you as you exemplify servant-leadership."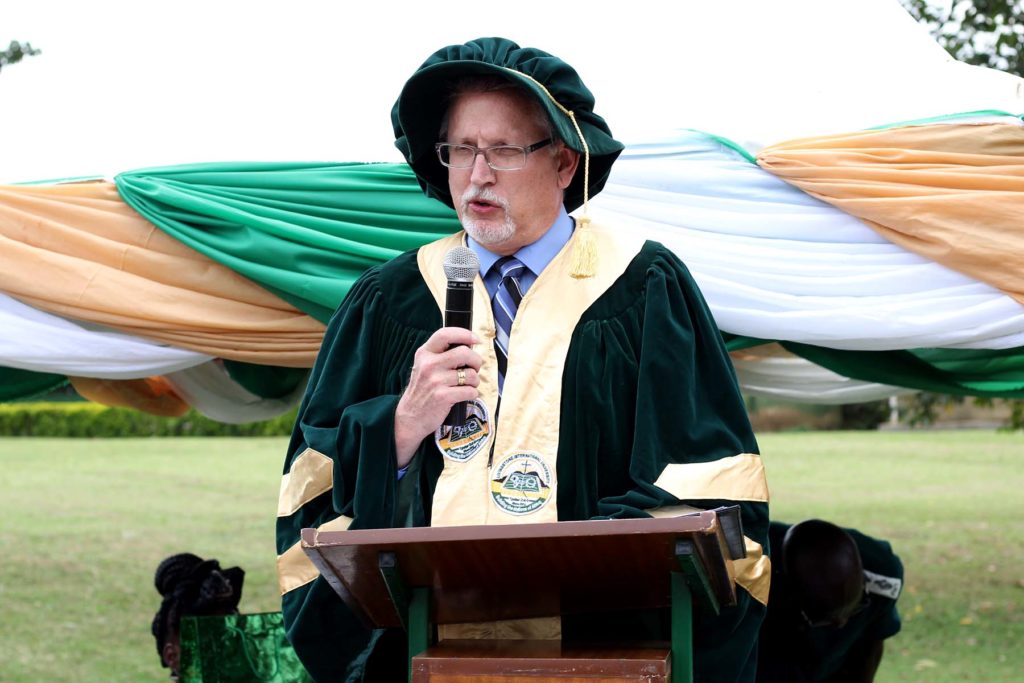 "We send you out in the peace of God and pray for you to represent Christ as His disciples who are sent out into the world. Go well, live well, serve greatly, and glorify God in your life!" In His Service, Prof. Richard E. Trull, Jr. Ph.D.
The event continued with the commissioning service, led by Pr. John Michaels Ekudu-Adoku, Sermon by Pr. Erick Tuninga, Cutting the Cake and finally the Academic Procession where Graduands received Degrees from their respective Faculty Deans.
The Guest of Honor Was Prof. Opuda-Asibo John, Executive Director of National Council for Higher Education. He encouraged graduates to effectively utilize their awards and skills to lead transformation of their communities.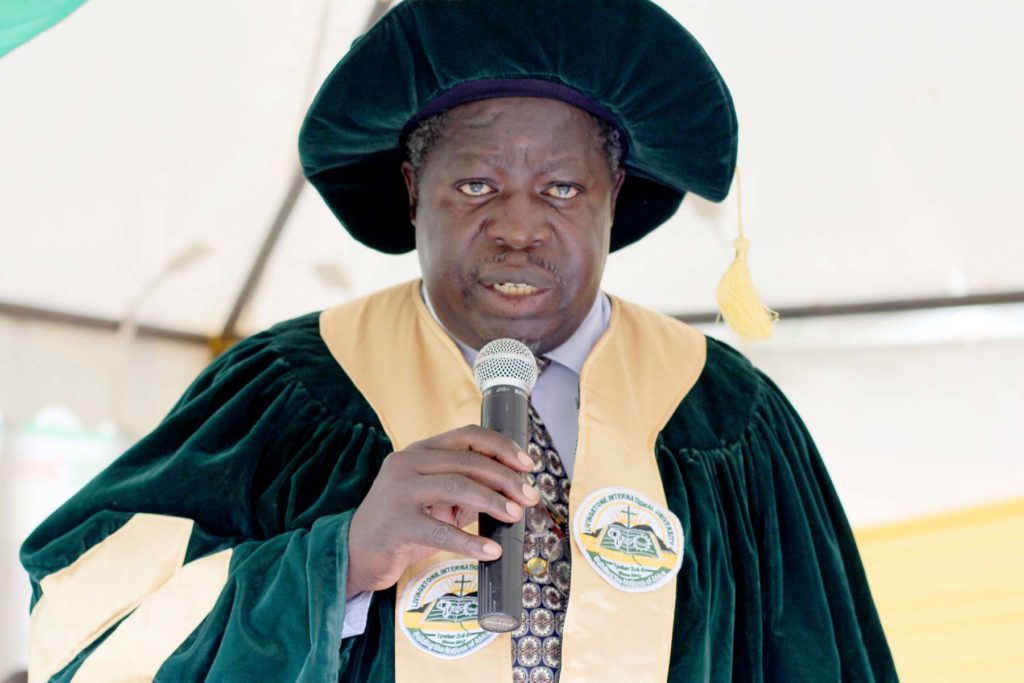 "Go and be agents of transformation in society and ambassadors of LIU. The best way to inspire change is to lead by example. People will believe you more if they see you practice the good deeds that you preach based on your knowledge, skills and attitude." Prof. Opuda-Asibo added.
The chief guest was Hon. Namuyangu Kacha Jenifer Woman MP, Kibuku District, she advised graduates try to adjust emotionally, keep out of trouble and if faced with challenges, to remember that God love to them is unconditional, and will always help through ups and downs.